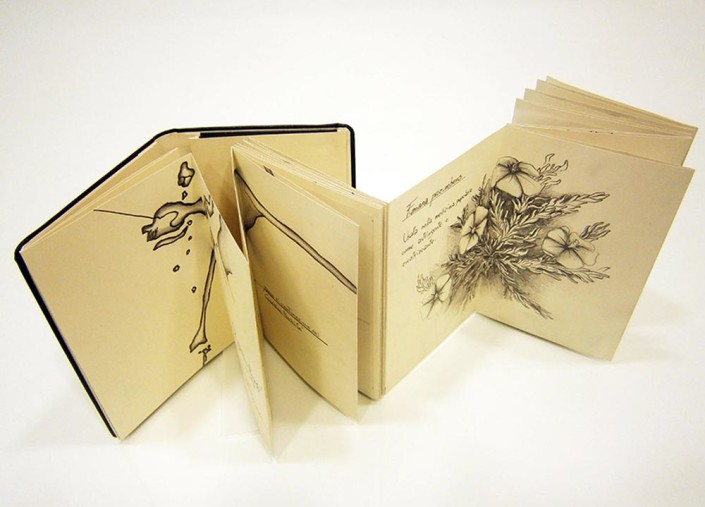 http://www.yolandaochando.com/presentaciones/
Conceived as a collection of studies/sketches on a specific no man's land, becomes part of "The forbidden garden" work.
Inspired by the structure of the work itself, I wanted to establish a link between western and oriental cultures around the mythical theme of the garden as a symbol of life and balance and relate all down to a contemporary issue.
Therefore, the Eden was perfect. It offered beauty and nurturing, a shelter to every tree. That shelter is demolished every day and with it is also ruined the way to live it and look at it…. In fact, men don't take care of landscape, often rape it, destroying life and the very knowledge itself. All plants drawings in this album have been selected and chosen by two botanists.
---
List of selected plants:
ammophila arenaria
ciperus capitatus
kochia arenaria
calistegia soldanella
fumana procumbens
lagurus ovatus
dasipirum villosum
lonicera etrusca
quercus ilex
pinus nigra
centaurium erytraea
centaurea tommasini
leucanthemum vulgaris
vinca minor
sanguisorba minor
asparagus officinalis
artemisia caerulenscens
medicago truncatula
allium sphaerocephalon
salicornia veneta
olivello spinoso