Museum Teo & PICCOLO HANSALDO to Milan, 2013
"Proserpina" 2013 – video – 12 min
Inspired by the myth of the rapt of Proserpina, the video traces the lines of a contemporary geography and its related landscape. Storytellers are two "nymphs" from Sicily: Rosa Termine, a biologist whose researches focused on the lake of Pergusa, and Sonia Macrì, an anthropologist and classicist teaching at Kore University in Enna.
Structured in four chapters (each 3-min long), the video is dedicated to the lake of Pergusa, the very place where, according to the myth, Proserpina's rapt occurred; both "nymphs" shape the Sicilian geography intertwining myth to landscape and culture. The lake is the transit between two worlds, earth and hell… all begins with the rapt of the nymph Proserpina, daughter of Cerere the goddess of agriculture who seal an agreement with Zeus… the deal has the shape of both the wedding ring between Proserpina and Plutone and the circular racing motorway that since the 60s runs around the lake, raping its natural landscape.
Issues at the core of the video are the new technologies inspired by nature, the synergic behavioural actions and the value of Cerere's myth teaching us that Nature will be fruitless when deprived of its dignity.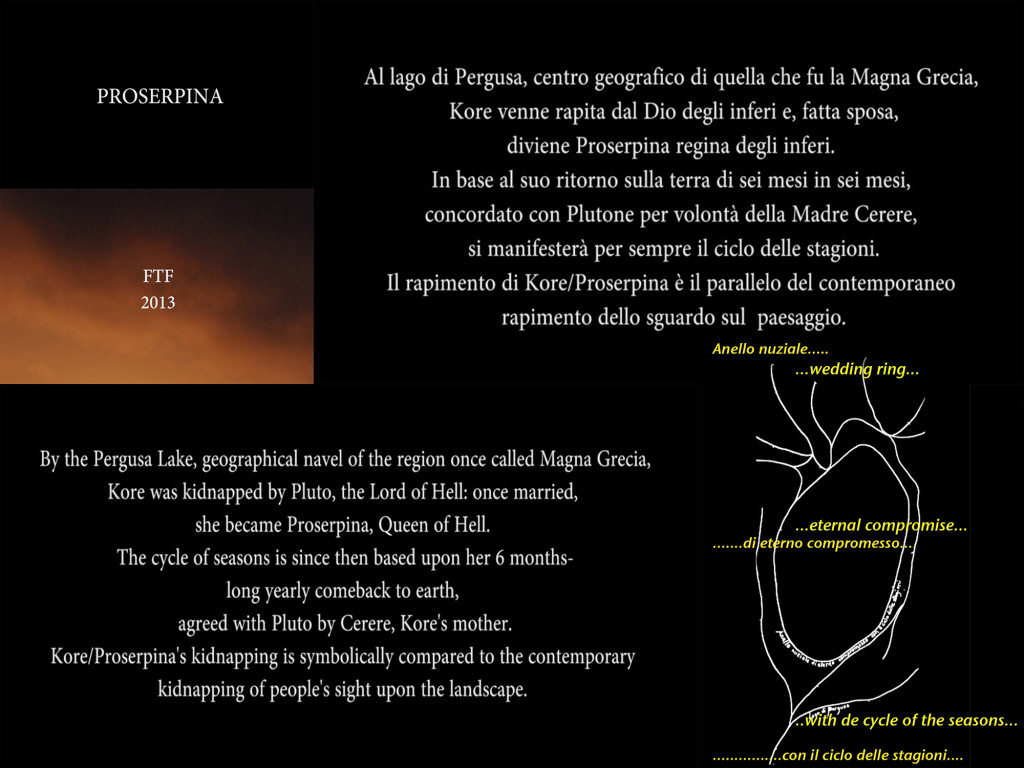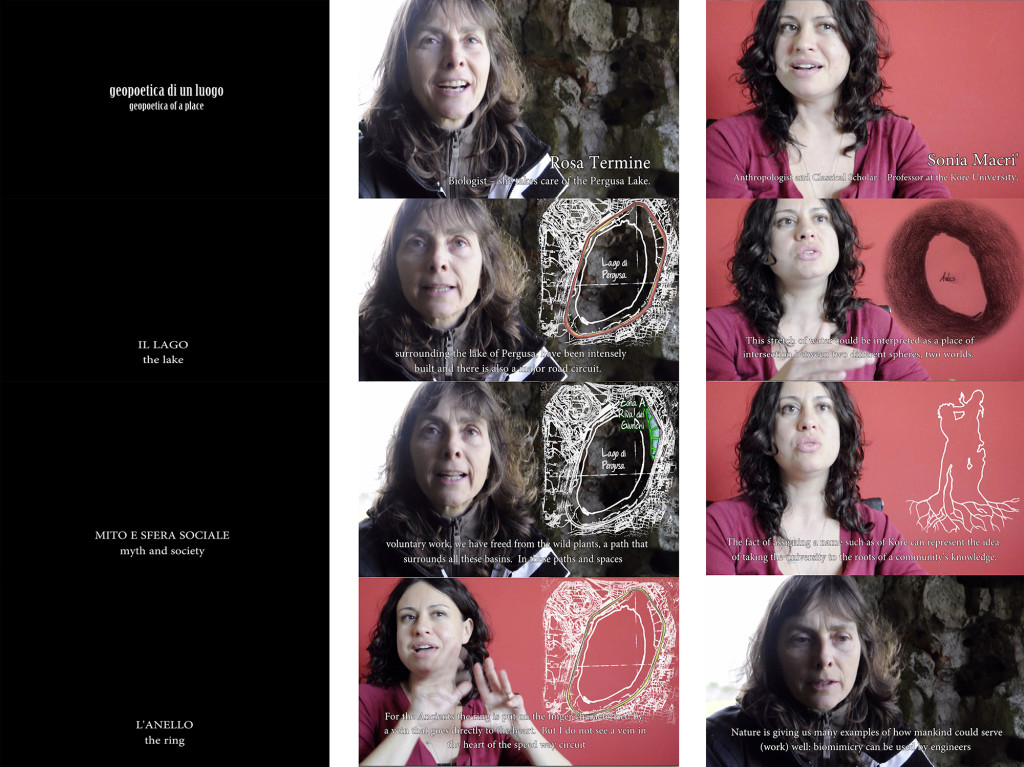 Video divided into four chapters: Geography and landscape, The lake, Myth and social sphere, The ring.
Video performance Milan, Italy.